TEOCO Wins Frost & Sullivan Customer Value Leadership Award
Award recognizes TEOCO as best test partner for device and IoT OEMs requiring acceptance from major US carriers
Fairfax, VA., USA – 19 February 2018 TEOCO, a leading provider of analytics, assurance, and optimization solutions to over 300 communication service providers (CSPs) and original equipment manufacturers (OEMs) worldwide, has been awarded Frost & Sullivan's 2017 Award for Customer Value Leadership in the North American cellular Internet of Things (IoT) device testing services industry. The award recognizes TEOCO's sizeable investments, deep expertise, and vast knowledge, which have enabled its superior capability to support cellular and IoT device OEMs by testing their products for certification and deployment in the US market.
The Customer Value Leader Award from Frost & Sullivan identifies truly breakthrough companies who consistently deepen customer relationships by offering superior products and services that deliver a clear, demonstrable return on investment. As part of the selection criteria, TEOCO achieved a strong overall performance against industry competitors on two key factors: Customer Impact and Business Impact. These work together to make its customers feel confident in the quality and operability of their products. Coupled with adherence to industry standards, customers are able to bring products to market on an accelerated basis.
The award follows the company's acquisition of CETECOM's Mobile Communications Testing Services in July 2017, which combined both companies' strengths and global presence to create the most sought-after device and IoT testing capabilities anywhere in the world. TEOCO stands as the only authorized device testing laboratory for all four major US carriers and supports device OEMs throughout the testing life cycle. As IoT device shipments are set to soar, CSPs must ensure that devices undergo thousands of tests before being allowed on the network, certifying that they meet the minimum performance requirements and will not negatively affect subscribers. The science, complexity, and cost of this testing process is a significant challenge to IoT device manufacturers, and one that TEOCO is helping to address through the development of its efficient test and certification strategy.
"It is a privilege to be recognized and rewarded as a leader in customer value for our work in device and IoT testing. We perform significant work with IoT module designers and customers, and our unique ability to manage programs across multiple carriers accelerates device acceptance when time to market is of the essence," said Hemant Minocha, Executive Vice President and General Manager, TEOCO. "This accolade is a welcome recognition of our deep expertise in networks, devices, and testing, of our trusted relationships among carriers and device manufacturers—and above all­—of the value that we add for our customers."
You may be Interested in...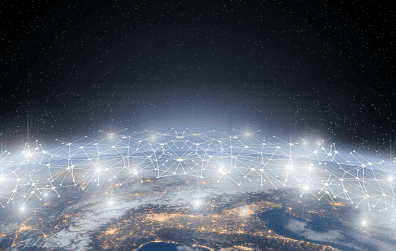 Category: RAN Solutions
09 February 2021