TEOCO selects Spirent to enhance LBS and IoT testing capabilities
Expanded TEOCO device lab will use new Spirent platform for efficient multi-user experience and IoT test capability.
FAIRFAX, VA., USA – June 3 2015 – Network assurance and analytics company TEOCO has selected Spirent Communications to enhance the LBS testing capabilities at its AIRCOM Device Test Lab in Dallas, Texas.  The lab will use the newly launched Spirent 8100-Q750 test product, a benchtop platform that simultaneously tests multiple devices for critical, operator-mandated LBS test areas.
The new Spirent platform was recently validated by a leading North American carrier. In addition, elements of the platform can be easily extended to address test challenges for the rapidly-emerging Internet of Things (IoT) ecosystem, which requires comprehensive test and measurement capabilities to deliver a sustainable, high-quality user experience on a variety of new device form factors.
TEOCO's selection of the Spirent platform is the latest in a series of new initiatives by the company to expand its IoT offering in line with the emergence of the IoT and its growing commercial importance to operators, OEMs and enterprises. The Spirent 8100-Q750 expands the TEOCO lab's range of test capabilities to include Location Based Services (LBS) on mobile devices. LBS uptake has grown steadily in recent years, driven by the roll-out, firstly, of HSPA and then LTE networks, plus the widespread availability of GPS-enabled handsets worldwide and rising subscriber usage of apps and services that include geo-aware features like mapping, tagging and emergency services such as VoLTE E911. As a result, operators' acceptance test cases for LBS have increased in scope and complexity, which in turn requires expanded device testing capabilities.
The expanded Device Test Lab will allow mobile operators and OEMs to test various features and functions relating to the readiness of a connected device to support LBS. These include the strength and reliability of the connection to the network, the efficiency of the uplink and downlink between them, plus the battery life of the device.
"Over recent years, LBS has grown in popularity to become a critical component for the mobile user experience," said Hemant Minocha, Executive VP and General Manager at TEOCO, "Spirent's test and measurement pedigree and its in-depth knowledge and experience of the operator testing process makes it the ideal partner for TEOCO in providing state-of-the-art lab capabilities that meet operators' LBS requirements."
TEOCO's Hemant Minocha continued, "TEOCO brings insight into mobile network engineering, telematics, device testing and big data in a single, one-stop environment for the benefit of all players in the IoT ecosystem. This is one of several initiatives by TEOCO to provide a broad range of capabilities to support both operators and OEMs in addressing the exponential growth and business value that the IoT represents."
"Comprehensive test and measurement is essential in ensuring IoT devices comply with key operator and industry performance standards, and deliver a sustainable, high-quality experience for the user as well," concluded Minocha. "Operators and other IoT players can also use the results to inform and direct their network design to safeguard its safety and security, and to support peak traffic demands in key areas of usage."
"Spirent has drawn on its leadership in positioning technologies and LBS test solutions to develop this new solution, which disrupts the traditional mode of device testing and delivers a more efficient and flexible test methodology," said Saul Einbinder, Vice President of Marketing for Wireless at Spirent Communications. "TEOCO's selection of our LBS platform is testimony to its commitment to support the upcoming wave of IoT test requirements that will enable operators and OEMs to deliver the best user experience for their customers."
You may be Interested in...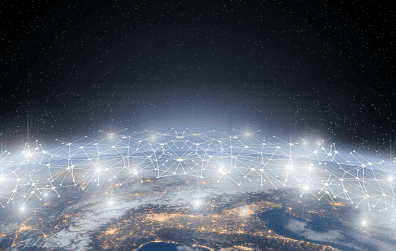 Category: RAN Solutions
09 February 2021